When Mountain Rescue Aspen's volunteers venture into the backcountry, the Pitkin Board of County Commissioners wants them adequately insured every step of the way.
For the last eight years, the Pitkin County Sheriff's Office has had a mutual aid agreement in place with Mountain Rescue Aspen (MRA) for its critical year-round search-and-rescue services.
"We are unbelievably fortunate and thankful to have Mountain Rescue Aspen to provide those services to us," Pitkin County Undersheriff Alex Burchetta said during Tuesday's BOCC work session. "It really is a partnership."
Consisting of roughly 50 unpaid volunteers, MRA responds to approximately 100 calls each year, according to its website.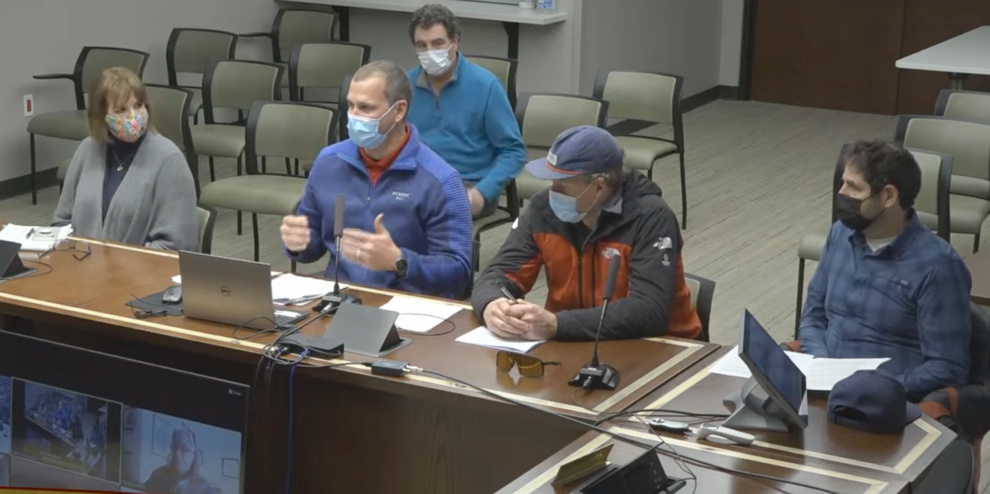 "What an incredibly selfless service," Commissioner Kelly McNicholas Kury said. "I'm always amazed that people put themselves at risk and also just make themselves so available … It's pretty incredible to me that folks do this in our community."
Funded by community donations and grants, MRA has also historically received insurance coverage through the county's master workers' compensation policy that included "a deductible of $400,000 per claim," according to a BOCC work session memo.
Given the inherent risk of search-and-rescue missions, Pitkin County was subjecting itself to significant "financial variation dependent upon claim activity," the memo also stated.
In essence, it did not make financial sense for MRA's unpaid search-and-rescue volunteers to be covered under the same insurance policy as county staff members whose job descriptions did not include backcountry missions.
During Tuesday's work session, Pitkin County Commissioner Steve Child asked if an incident last summer on Capitol Peak — when an MRA responder was seriously injured during a mission — triggered the county to pursue a different insurance policy for the nonprofit.
According to Pitkin County Risk Manager Cathy Lutzkanin—yes and no.
"It was a part of the impetus to make this change but it wasn't the only one. There was another minor incident where there was … a bit of a gray area about what was covered for mountain rescue personnel — were they actually on a mission? Were they preparing for a mission?" Lutzkanin explained. "There were some situations that could very easily arise where they'd have no coverage for these volunteers, which really wasn't ever the intent."
The BOCC, as well as MRA members themselves expressed support for the insurance policy change Tuesday.
The new insurance policy will cost Pitkin County $27,500 annually and it will cover MRA's 50 members during search-and-rescue missions, training and other authorized activities.
.